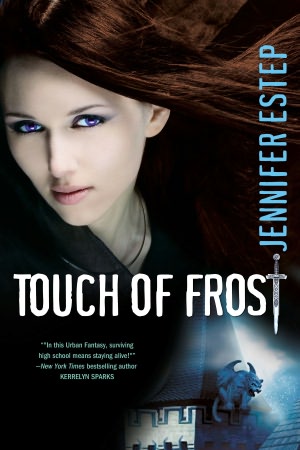 Rating
: ★★★★★
Publication Date
: July 26, 2011
Publisher
: Kensington Publishing Corporation
Format
: Paperback, 336pp
Age Range
: Young Adult
Series
:
Mythos Academy Series
, #1
Source
: Bought
Buy
:
Barnes and Noble
|
Amazon
My name is Gwen Frost, and I go to Mythos Academy — a school of myths, magic and warrior whiz kids, where even the lowliest geek knows how to chop off somebody's head with a sword and Logan Quinn, the hottest Spartan guy in school, also happens to be the deadliest.

But lately, things have been weird, even for Mythos. First, mean girl Jasmine Ashton was murdered in the Library of Antiquities. Then, someone stole the Bowl of Tears, a magical artifact that can be used to bring about the second Chaos War. You know, death, destruction and lots of other bad, bad things. Freaky stuff like this goes on all the time at Mythos, but I'm determined to find out who killed Jasmine and why—especially since I should have been the one who died...
I really liked this book a lot. I really love Greek and Norse mythology, and this had it all. <3 And I intensely like the idea that
Loki
is the bad guy in this. Not many books talk about him, or Thor for that matter.
At least, any that I know of.
I felt insanely sorry for Gwen; she's a genuine good-natured girl. And how she's treated in this book just pisses me off to no end. I just want to run up and hug her and pamper her. :)
Logan is just a complete jackass. But he's kickass too. Although, jackass ruled out kickass in my shelves for heroes. The ending of it totally made me dislike him more than the beginning. Maybe my feelings will change in the second book, but probably not by much. But I do hope that there's more to his story like he said in the end of the book. I'd like to know more of his history and why he's slightly bipolar. ;P (That's not in the book, just so you know.)
Over all, this was a pretty interesting book. I really loved the history and research that was in this. Very interesting. :D Since I've got a hard-on for Norse and Greek mythology, of course I'd like it. <3
View all my reviews