Storm
by
Brigid Kemmerer
Release Date
: April 24th 2012
Publisher
: Kensington
Format
: Paperback, 353 pages
Genre
: YA Paranormal Romance
Series
:
Elementals, #1
Source
: Received a signed copy from author.
Buy
:
Barnes and Noble
|
Amazon
Rating - 4.5 stars
Earth, Fire, Air, Water – they have more power than you dream.

Ever since her ex-boyfriend spread those lies about her, Becca Chandler is suddenly getting all the guys—all the ones she doesn't want. Then she saves Chris Merrick from a beating in the school parking lot. Chris is different. Way different: he can control water—just like his brothers can control fire, wind, and earth. They're powerful. Dangerous. Marked for death.

And now that she knows the truth, so is Becca.

Secrets are hard to keep when your life's at stake. When Hunter, the mysterious new kid around school, turns up with a talent for being in the wrong place at the right time, Becca thinks she can trust him. But then Hunter goes head-to-head with Chris, and Becca wonders who's hiding the most dangerous truth of all.

The storm is coming . . .
This book definitely made me want to bend some elements. (That's putting it in
avater the last airbender
terms. ;p) I think, after reading this book, I'd want to have the element of fire. I've actually always wanted to have a fire element after watching ATLA. And this totally made me want it more. If I couldn't have it, then definitely water. There was totally a connection with water, since it was Chris's ability. c:
The story starts out with Becky--wait, sorry,
Becca
;P--in the parking lot of a defense class that she just got out of. Chris, is being beaten in the parking lot by two Elementals, and Becca saves him by almost running them over, and almost getting attacked by an angry Chris in the process... c: It starts off right at that moment on page one. I like that, when books start off with a bang. ;D And this one definitely did!
The plot was totally great; the level or normality was actually pretty cool. Like, there were these little things happening here and there that were normal and modern. I didn't have a problem with it at all, it just made it all the more fun. There's another reason I say that too; there's a lot of cursing. Which I'm okay with as well. I hear it all the time. ;P And it tends to be even funny at times.
For the characters, they were thought out pretty well. Becca was an okay heroine. At first, she starts out as a weak, bitchy girl. But then she builds up a strength and she gets better. :) I know I liked her better in that one scene where she was telling Gabriel off about her reputation, it totally made me proud of her. I definitely liked her more than I did at the end than I did in the beginning. For the brothers, I liked Michael the most, because he's the big bro to Chris, Nick, and Gabriel. Especially when I read his short novella. Definitely liked him the most. <3 Chris is sweet and caring though. But in some parts you probably wouldn't tell it, but he is! I liked him a lot as well. Gabriel was the "cool guy" out of the bros, with his devil-may-care attitude. And his twin with his slightly shy one. Or to me, Nick was shy. And cute. xD I was okay with the twins. I don't really know what else to say about them. xD They were cool. <3 From the very get-go, I didn't like Hunter, he's that one character in a book where he's too suspicious to even think about liking, especially with his creepy stalkerish stoney bracelets.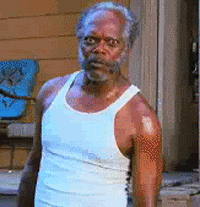 There was a love-triangle in this, which was obvious, with Becca, Chris, and Hunter. But at some parts it makes you wonder. Especially with Becca and Chris. When the story turns to Chris's POV, yeah, you can tell he likes her. But it's like all teen boys, what the fuck do they do with their feelings? Push them down and do masculine things, is the majority of it. But Chris just lets it build up 'til he can't stand it. You can tell it when Becca's around Hunter, of course. And Hunter is the same way, vice versa...of course. ;P
And of course, some of you may already know this. This cover makes me want to slap all four of the models' faces for their beauty. That is just too much hotness on one cover.
But aside from the hotness...xD...I really like the theme on each cover in this series. You can tell the element the guy has on each one. Gabriel: Earth, Chris: water, Gabriel: fire, Hunter: spriri (all elements). Oh, Brigid messaged me--thankfully--on Twitter. I asked her which model portrayed which character on this cover. She said, "
Left to right: Gabriel-or-Nick, Hunter, Michael, and then Chris. There aren't twins on the cover because it would be confusing.
" So, there you have it. c:
All in all, this was a awesome book! And thank you, Brigid, for sending me a personalized signed copy! It means a whole lot. :) You wrote a fantastic book! Can't wait for the next ones. <3